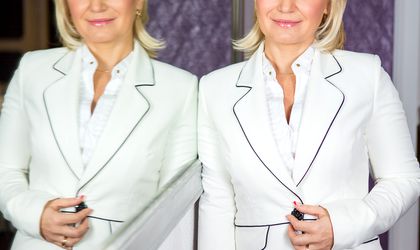 Caroli Foods Group launched the first 100 percent natural product. As the market research conducted by the company in 2017 shows, 7 out of 10 consumers want natural products, without preservatives, taste enhancers and nitrites whenever possible. The company answered by launching Maestro Sausages, under the Caroli brand.
"Caroli Foods Group is a company for which the meat products represent not only a passion, but also the bilateral engagement to offer Romanians quality products that they want to buy for their families. […] After the launch of the range of products Caroli with 80 percent meat […] and the Semenic Salami with thermic Carolimeter (an innovating element that attracts the attention over the safely keeping of our products), but also the Sissi range of products with 1,5 percent fat, the launch of the Maestro Sausages with 100 percent natural ingredients from Caroli, represents only a natural step in keeping the deal that we took on," said Anamaria Bajan, marketing, PR and business development executive director of Caroli Foods Group.
Made after a traditional recipe, created by numerous artisans in different regions of the country: Moldova, Ardeal, Banat and Oltenia, the Caroli Maestro Sausages are available two ways: thin and large.
"We want our products to be more accessible to all consumers, therefore the two ranges of Maestro Sausages from Caroli will be present in all the big chains of local and international stores, but also at the traditional traders. At the same time, in order to announce this launch, we've prepared the consumers very pleasant surprises, both in the classic media and the digital communication. Actually, we are trying to communicate through an integrated communication, in a way as natural as possible, this new product on the market: the Caroli Maestro Sausages with 100 percent natural ingredients," said Anca Leopea, category marketing manager with Caroli Foods Group.
The Caroli Foods Group team and the agency involved in the project includes Anamaria Bajan – marketing, business development and PR executive director, Anca Leopea – category marketing manager, Fledy Studio – Creative & Strategy, Production company: Fiodor Ad Studio, director: Razvan Marculescu. 
Romanita Oprea