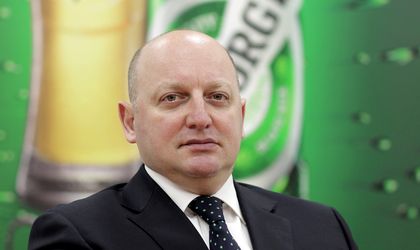 Carlsberg, the premium beer brand in the United Romanian Breweries Bereprod (URBB) portfolio, registered a sales rate increase in Romania by 21 percent in 2017 compared with 2016.
The result brings an increase in the Carlsberg's market share in the super premium category.
Thus, Carlsberg continues the sales increase tendency in Romania, registering the second annual rate increase by two digits obtained in consecutive years, after the increase by 38 percent in the annual sales volumes of Carlsberg at local market level in 2017 compared with 2015.
"The increasing trend that Carlsberg registered in the last 2 years in Romania, superior to the one registered on the entire super premium local market, represents a confirmation of the most refined tastes of the Romanian consumers and a validation of our objective," said Paul Markovits, Vice President Marketing, URBB.
URBB made several investments in 2017 that focused both on the increase in the factory production capacity, as well as on the diversification of portfolio.