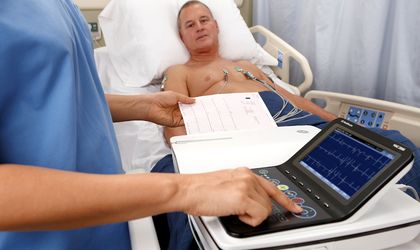 GE Healthcare implemented in Iasi a cardiology information system to integrate, manage and streamline the flow of cardiac information.
This system will enable the medical facility in Iasi to manage adult and paediatric diagnostic cardiac information by providing centralized storage and ready access to a wide range of data and reports from all diagnostic and monitoring equipment.
The main purposes of this e-health system is to allow a faster data delivery, distribution and analysis, as well as facilitate diagnosis through the use of reviewing, measuring and editing tools including ECG serial comparison for better informed decisions and high quality care.
"Our objective is to help our customers deliver better, more efficient and more effective outcomes for patients. The development of tele-medicine in Romania can positively impact the healthcare system and accelerate health reforms in the country, bringing important benefits for patients, especially for the population who lives in rural areas," said Ruxandra Toporan, GE Healthcare representative.
According to Eurostat, heart diseases are among the leading illnesses in Romania, as statistics show that over 2 million people are suffering from hypertension (hypertensive disease). Moreover, Romania currently has the lowest ratio of physicians per patient in the EU, fewer than 270 physicians per 100 thousand inhabitants.
Andreea Dulgheru