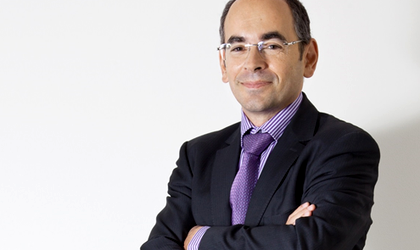 Yves Caracatzanis, the general director of the Renault Romania group and Dacia, suggested that the government could step in stop the brain drain the engineering sector, for instance by providing tax incentives.
"The education and talent retention is important in Romania," said the executive during the seventh French Investors Forum.
Tax incentives for engineers in Romania similar to what is happening in IT would help to see less specialists leave the country, suggested Caracatzanis, citing the intention of the government to stimulate the research in R&D through a better taxation regime.
At present, IT workers in Romania are exempted from the income tax.
The head of the group in Romania added that the car maker has focused on research & development in the country. For instance, the new automatic gearbox for Dacia was designed and manufactured locally.
"We will continue to invest (…) to maintain our competitively," said the Renault representative.
Caracatzanis commented that Romania has funding for infrastructure, but the problem that the pace of development and supervision of construction activities needs to be improved.
The French group recorded last year a turnover of EUR 4.7 billion in Romania, accounting for 3 percent of GDP.
The group has in Romania production facilities, but also a research and testing center. The cars made by Dacia are exported in over 40 countries.
Ovidiu Posirca