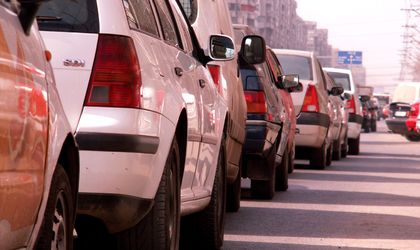 Romanian new passenger car sales rose 18.8% on the year to 8,963 units in the first two months of 2014, the Automotive Manufacturers and Importers Association, or APIA, said Tuesday.
"We're also seeing a positive evolution on the European level: most EU states (except Belgium, France and Netherlands) are registering important increases (between 5 and 36 percent. Sales in Romania are sustained by acquisitions from companies (86 percent in the first two months of 2014). On the other hand, we are noticing that second hand car registatrations are down 10.5 percent compared to the similar period in 2013. However, the sales volume for second hand cars (30,600 units in the first two months) is about 3.5 times greater than in the case of new cars", according to a APIA press release.
The auto industry debuted in 2014 with positive results, registering a 15.5 percent increase in January on the year. Compared to the previous month, the market is up 27.6 percent in February 2015, and for automobiles a 32.5 percent increase was recorded.
Top 10 favorite brands after January – February 2014:
Dacia – 2.710 units sold (30,2 percent of totall);
Volkswagen (932 units/ 10,4%);
Skoda (876 units/ 9,8%);
Ford (826 units/ 9,2%);
Renault (412 units/ 4,6%);
Opel (332 units/ 3,7%).
Romania produced 70,144 automobiles in the first two months of 2014, a 2.1 percent drop on the year. Out of these, 57,802 (82.4 percent of total) were produced by Dacia, 12,341 (17.6 percent) by Ford.
Romania exported 38,725 cars in February, a 66 percent increase on the month, and combined the first two months of 2014 generated exports of 61,292 units, a 5.6 percent rise on year.
Top 3 most exported cars in January-February:
Dacia Duster – 18,755 units;
Dacia Logan 0 15,556 units;
Ford B-Max – 12,160 units.