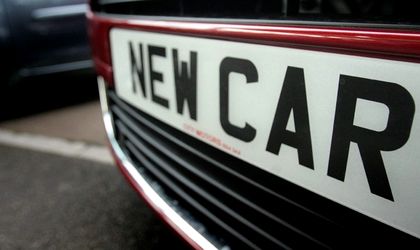 During the first four months of the year there were 112,300 new and old car registrations, according to data from the Department for Driving and Vehicle Registration (DRPCIV). This was a 20 percent increase over the same period of the previous year.
A large share of the cars registered during this period were used (88,647), this category also posting a 20.1 percent advance over year on year.
New cars saw an 18.7 percent rise over the first four months of the year, with strong results being registered in April alone, when 6,173 units were registered (12.6 percent more y-o-y).
Dacia once more held the lead for number of registries, with 1,685 units being listed between January and April 2016, followed by Skoda (662 units), Volkswagen (540 units) and Renault (458 units). Renault saw an impressive 84.6 percent hike in sales over April 2015, while Volkswagen was the only brand to see a drop in sales (down 6.7 percent).
However, in terms of second-hand cars, Volkswagen posted good numbers with 25,040 cars registered (an 18.2 percent advance over the first four months of 2015). It was followed by Opel (14,608 units, up 15.9 percent) and Ford (10,286 units, up 20.3 percent).
Among brands with the fewest cars registered were Subaru (7 units), smart (6 units), Mercedes-AMG (2 units), Chevrolet, Ferrari, Infiniti, Lamborghini, Maserati and SsangYong (one unit each).
According to DRPCIV statistics, Romania's car park totaled 6.6 million units at the end of 2015, a 5.27 percent rise over the previous year, of which 5.15 million units were passenger cars (up 5.04 percent over 2014). Of the registered passenger cars, 302,054 are 0 to 2 years old (52.7 percent above the levels in 2014).
In Bucharest there were 1.19 million cars listed at the end of December 2015, of which 956,664 were passenger cars.
Most car owners preferred Diesel motors (3.48 million), while 2.75 million cars ran on gasoline.
Natalia Martian