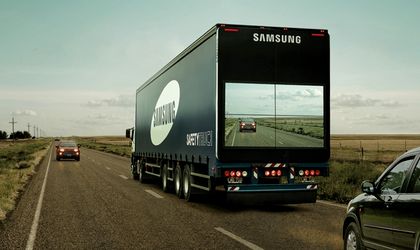 Samsung Electronics was recognized as the most creative marketer of 2016 by the Cannes LIONS International Festival of Creativity, the largest gathering of worldwide creative communications professionals and advertisers.
"When you look at Samsung's wins at Cannes Lions, even just last year, what strikes you is the diversity of Lions that they are taking home through their overarching commitment to creativity. They're excelling across the board, including in areas such as healthcare communications, craft and branded content, as well as picking up a Titanium Lion," said Terry Savage, the chairman of the Lions Festivals.
Samsung has steadily refined its marketing approach to a more consumer-centric strategy, which focuses on how its products and technologies can create meaning in the lives of consumers. For example, Samsung' campaigns in 2015 include 'Look at Me' for autistic children, 'Safety Truck' for road safety, 'Every Day is Day One' for athletes, and 'CenterStage' for an enhanced consumer retail experience. To earn these prestigious honours, Samsung collaborated with world-class creative agencies including Cheil Worldwide, Leo Burnett and 72&Sunny.
"We believe that our innovations open opportunities for people to reach higher and dream bigger," said Moonsoo Kim, the executive vice president of Global Marketing Center at Samsung Electronics.
The 63rd International Festival of Creativity is where the world's companies come together to challenge their creativity in advertising, publicity and marketing campaigns in many different categories. Hosted annually in Cannes, France, this year's events will be held from June 18 to 25, 2016, and will be attended by more than 15,000 delegates from over 95 countries.
Romanita Oprea