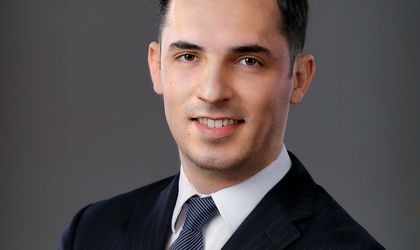 Canada-based Avison Young, the real estate consultancy, has opened its first office in Bucharest. The move is designed to support the development of European operations and multi-market transactions on both sides of the Atlantic, according to company representatives.
The Bucharest office, located in GlobalWorth Plaza, will be led by David Canta, who was most recently associate director and co-founder of Bucharest-based Momentum Consulting. He will focus on overseeing the growth and development of Avison Young's presence in Romania, servicing new and existing clients, and managing the day-to-day operations of the office. Canta has previously worked for CBRE Romania, the real estate consultancy.
Also joining Avison Young from Momentum Consulting are: Gabriel Munteanu, director of Valuation and Advisory; Alina Mocanu, senior associate; and Emanuel Romanu, associate. Munteanu will be responsible for commercial real estate advisory and valuation work throughout Romania, while Mocanu and Romanu will focus on office leasing.
"We believe that Bucharest is an underserved market, offering great potential for increased local, national and international investment. Bucharest, which has a young, educated workforce, is a gateway to Eastern and Central Europe and aligns well with our other European operations. The new Bucharest office will also enhance our ability to facilitate multimarket transactions on both sides of the Atlantic," said Mark E. Rose, chair and CEO of the consultancy.
At Avison Young, Canta will work closely with Hiren Thakar, a principal of Avison Young and the firm's senior vice president of Corporate Strategy.
The consultancy has 80 offices and more than 2,400 real estate professionals in Canada, the US, Mexico and Europe.