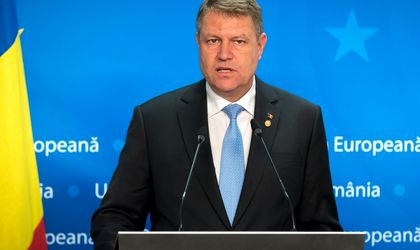 President Klaus Iohannis announced on Friday an agreement with Canada for the removal of entry visas for Romanian citizens.
"I reached an agreement with Canada, a reasonable agreement. We draw back the reticence declared to CETA (Comprehensive Economic and Trade Agreement – e.n). Romania doesn't have any objection regarding the commercial agreement with Canada," said the president in Brussels.
The agreement will be developed two stages: on May 2017 Canada will eliminate the visas for Romanians who had visas before and from December 2017 it will eliminate the visas for all the Romanian citizens.
Iohannis added that Canadian authorities took into account the possibility of rethinking about the decision if the number of illegal immigrants will be too high. But this clause will be active only in the first years from the visas elimination, after three years it cannot be used by Canada.
Basically currently Romania doesn't have any reason of using the veto right regarding the EU-Canada agreement. However the agreement is in danger if the Belgian region Wallonia is opposing to this agreement, but further negotiations are under way.
Iohannis added that Bulgaria reached a similar agreement to that of Romania.
Romania had warned that it would block the EU-Canada trade deal due to the current visa system in place for Romanians traveling to Canada.
Georgiana Bendre