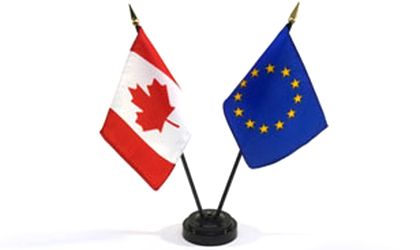 Canada is to announce in autumn a schedule for the lifting of visas for Bulgarian and Romanian citizens. This decision is due to the meeting on visa reciprocity held in Brussels on Monday, according to Novinite.
The meeting, which was hosted by European commissioner for migration, home affairs and citizenship, Dimitris Avramopoulos, was attended by representatives of Bulgaria, Romania and Canada. Bulgaria was represented by deputy interior minister Philip Gounev and deputy foreign minister Rumen Alexandrov.
Dragos Tudorache, minister and head of prime minister's Chancellery, attended on behalf of Romania, while Canada was represented by John McCallum, minister for immigration, refugees and citizenship. The participants in the meeting reviewed the latest progress on Canada's ongoing assessment of the compliance of Bulgaria and Romania with the criteria which the two countries have to fulfill before being granted visa exemption.
They discussed the visit conducted by Canadian technical experts in Romania in June and the next similar visit scheduled to take place in Bulgaria at the end of July.
McCallum thanked the two governments for their continued cooperation in supporting the assessment process, which is expected to be completed this summer. Avramopoulos was firm that full visa reciprocity for all member states of the EU is the objective of the Union. He vowed to inform in early autumn the results of the assessment and to provide timelines for the lifting of visas.
The Bulgarian representatives said that the lifting of visas is among the priorities of the government. According to them, the application of visa regime for Bulgarian citizens is as unfounded unequal treatment which does not correspond to the level of bilateral relations established with Canada.
Apart from being allies in NATO, the two countries also share common values and have successfully cooperated in international organisations.
Georgiana Bendre