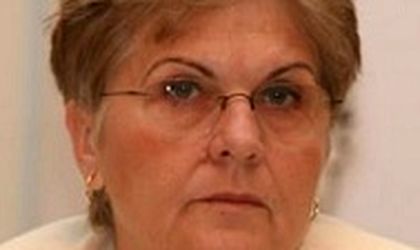 Speaking to the UK's Financial Times, Mariana Campeanu said her ministry was working to lure young workers back to the country to avoid a demographic crisis.
"The problem isn't just that people are leaving. We've already seen this happen a few years ago. In Romania, we're observing quite clearly the negative effects of highly skilled workers leaving the country, especially doctors and engineers. That is the real problem for us", the Minister of Labour commented for FT.
One of the areas worst hit by the "brain-drain" is social security, specifically the pension system.
In 1990, Romania could boast 8,1 million employees and 3.5 million pensioners. 22 years later, the economy survives on 4.3 million employees alone paying taxes for 5.5 million pensioners. This, experts argued for zf.ro, is the biggest anomaly at the heart of the Romanian economical system.
"Not only are we missing highly qualified workers, but more and more young people are deserting the country. We need to manage this problem as quickly as possible, given that Romania has one of the most rapidly aging populations in Europe", Campeanu goes into further detail
The good news is that Romania's economy has performed better than the European average, but this progress will be undermined by the demographic crisis. Young workers are needed to sustain the economy's expansion. In order to cull the immigration, the Romanian Government has implemented different measures: financial grants of 100.000 euro for starting new businesses, tax cuts for agricultural investments and lowering mortgage costs for first home buyers.
Even so, the Ministry for Labor recognizes that it's hard to stop the exodus, given that salaries in Romania are in now way, shape or form up to European standards. But given that Italy and Spain, favorite destinations for young Romanian workers, have been among the hardest hit by the economic crisis, Campeanu is hopeful we will be witnessing the return of many wayward Romanian sons.
Romania's demographic crisis in numbers:
20,1 million  – Stable population of Romania in 2011
3,1 million  – Employees in the private sector
1.2 million – Employees in the public system
3-4 million – Employees working for the black economy
5.5 million – Pensioners
2.3 million – Children, adolescents, underage young adults not working
Every employee supports 1.2 pensioners.