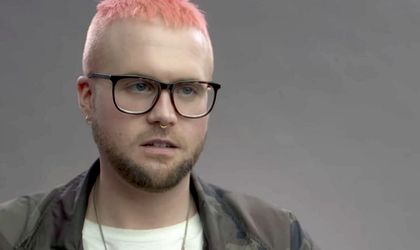 Christopher Wylie, the whistleblower in the Cambridge Analytica scandal, spoke at the How to Web event in Bucharest on Monday, claiming that Romania and the entire ex-communist bloc in Eastern Europe are prime targets for online Russian propaganda, which aims to influence the upcoming elections for the European Parliament, according to Ziarul Financiar.
"The Russians believe that all the countries in the former communist bloc are still theirs. They want power but they're broke, so they exercise power through propaganda. Romania is a hot zone for Russian propaganda because the main target right now are the European elections," Wylie told ZF during the event.
Canadian Christopher Wylie worked as an analyst for Cambridge Analytica and revealed the company's practices of gathering the personal data of millions of Facebook users and using it to influence the outcome of the 2016 presidential election in the United States.
Asked by ZF how propaganda can be predicted and prevented ahead of elections, he said: "Companies who own the apps know this and they can see it. They can see that a large number of accounts are posting on a certain subject on one day and on a completely different subject the next day, which means that those accounts are used solely for propaganda."