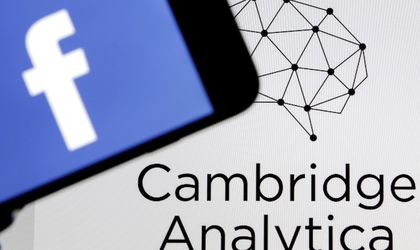 Cambridge Analytica bosses have set up a new data firm last year, Business Insider and The New York Times revealed. According to speculations, it could be used as a rebrand vehicle in Blackwater style.
Earlier this year, Business Insider reported that Emerdata was incorporated by August 2017 by executives at Cambridge Analytica in August 2017. Cambridge Analytica closed down on Wednesday.
Moreover, the company is linked to controversial Donald trump supporter Erik Prince. The new company, Emerdata, was founded in August 2017. Rebekah and Jennifer Mercer, daughters of magnate Robert Mercer, joined the management on 16 March 2018.
Alexander Nix, the former general manager at Cambridge Analytica, took over the same position at Emerdata Consulting, as well as Julian Wheatland, who was chairman of the SCL Group, which the controversial firm was a part of.
Johnson Ko Chun Shun, a Hong Kong contractor, a business partner of Erik Prince, founder of the controversial Blackwater private security firm, renamed Xe Services after the scandal of civilian killings in Iraq, is among the board members of the new firm. The Washington Post reported that in January 2017, Erik Prince, a supporter of Donald Trump, met in Seychelles with a close friend of Russian President Vladimir Putin in an effort to establish unofficial contacts between the Trump Administration and Moscow, in the FBI's attention.
Cambridge Analytica was accused of improperly obtaining personal data on behalf of political clients. According to Facebook, data about up to 87 million of its members was harvested by a quiz app. It was later used by the political consultancy firm.