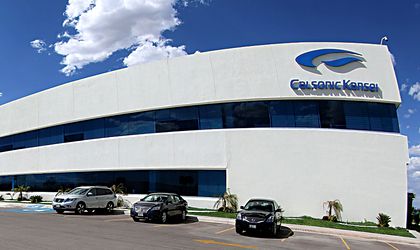 Japanese company Calsonic Kansei expands the business in Romania by investing EUR 30 million in a factory of electronic parts in Ploiesti, creating around 300 new jobs.
The final decision was taken as a result of discussions of minister of business environment Ilan Laufer with the representatives of Calsonic Kansei, with the occasion of the visit from September in Japan and was communicated via an official letter by the operations director for Romania, Hiroyuki Horii.
"I salute the decision of the Japanese company, that proves the trust in Romania and that the decisions and strategies for the expansion of investments in Romania have results and I hope that this project will be successful and will bring added value both locally and at national level," said Laufer.
This is a first concrete result of the meeting in Asia during September 16-22, where minister Laufer and Teiji Teramoto, head of Global Business Mizuho Bank, signed an agreement memorandum regarding the stimulation and support of bilateral investments and promotion of economic expansion of Romanian and Japanese companies through Mizuho Bank.