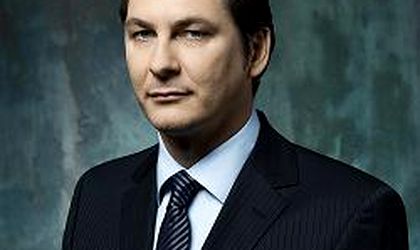 Calin Tatomir has stepped down from the position of general manager of Microsoft Romania, which he held for the past two years, according to a press release of the company.
He will be replaced by Polish Ronald Binkofski (in picture) who has taken over the new position starting today. "It is essential to continue the implementation of the business plans of the company on the priority directions established at the beginning of this fiscal year and remain flexible regarding the evolution of the local market," said the new Microsoft GM.
Tatomir made an overview of his achievements in Microsoft Romania as having steered the company back on growth, having placed focus on cloud computing and having made of Microsoft the most desired employer in Romania.
"Two years ago when I took over the position of General Manager of Microsoft Romania I believed it is the most wanted position in the IT industry in Romania. Today, I have the same feeling, strengthened by the extraordinary experience that I had as leader of this organization. I am proud of what the team has achieved over these past two years and I am optimistic regarding the impact that Microsoft will continue to have in the industry and in society," said Tatomir.
Before joining Microsoft Romania, on October 15, 2008, Tatomir was founder of CCT Consultants, which he sold to avoid a potential conflict of interest between this company and Microsoft.
"I have noticed a very vivid team spirit in Microsoft Romania and I am convinced that through Ronald's appointment we will add value on this foundation for an accelerated development of the organization and of the Microsoft business in Romania," said Don Grantham, President, Microsoft Central and Eastern Europe.
CV Ronald Binkofski
He starts his activity in Romania as the new branch GM after having served Microsoft in Poland as Developer & Platform Evangelism Lead and more recently, as Marketing, Business and Operations Lead over the past five years. Before joining Microsoft, he was CEE Area Manager in Software AG.
Binkofski has German and Polish citizenship. He graduated from the Faculty of Applied Mathematics of Jagiellonian University and specialized in mathematics at the Johann Wolfgang Goethe University in Frankfurt.
Otilia Haraga