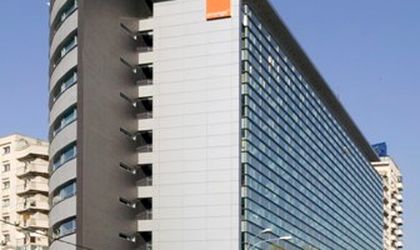 CA Immo Group has completed the acquisition of real estate company Europolis at the beginning of this year. With property assets of approximately EUR 1.5 billion, Europolis is taking CA Immo's property assets in Romania to a value of some EUR 360 million. The acquisition was first announced in mid-2010.
With property assets of approximately € 1.5 bn, the real estate company Europolis has been established in the CEE/SEE region since 1990. With effect from 1 January 2011, Europolis became part of the CA Immo Group, which operates in Central Europe. For several years, Romania has been one of the Group's main markets. Taking Europolis into account, the CA Immo Group's property assets in Romania amount to some € 360 m; over the long term, these Romanian assets will be retained in the portfolio or further expanded.
The regional branch offices of Europolis and CA Immo in Eastern Europe will be merged by April 2011, with all of the group's business in the region managed under the CA Immo. CA Immo Real Estate Management Romania is the local subsidiary that will be responsible for overseeing the asset portfolio in Romania (which comprises five office properties, one retail object, one logistic park and certain land reserves for planned development projects) from April 2011. The company will be headed by Marian Roman, while Florin Popescu will run all property management activities.
CA Immo invests in commercial real estate (and in particular offices) in Austria, Germany and Eastern Europe. CA Immo's property assets at the start of 2011 stand at just over  EUR 5 billion; the CEE/SEE and Germany each account for around 40 percent of this total. The group's portfolio in Romania comprises some 330,000 sqm of rentable effective area with an approximate value of some EUR 360 million. Properties include the Bucharest office buildings Opera Center I and II, Bucharest Business Park, Europe House and Riverplace.