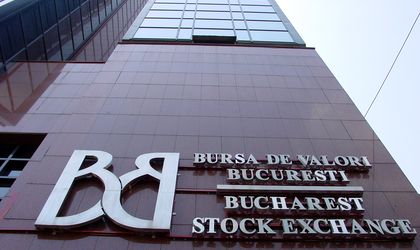 The shares of Banca Transilvania, BRD and OMV Petrom were the most traded on the main segment of the Bucharest Stock Exchange in May, but the same securities also saw the most significant depreciation.
According to data published on the BVB website, the value of Banca Transilvania shares trading reached RON 184.9 million, while the depreciation was of  7.21 percent. BRD shares accounted for transactions worth RON 128.1 million, but had the most severe depreciation of the month of May, of 17.33 percent. OMV Petrom share transactions totalled Ron 72.1 million, and the company's stocks depreciated by 10.66 percent.
On BVB's main segment, the largest trade values were registered on May 31, when trades worth RON 128 million were conducted. On the other hand, the lowest transactions were seen on May 14, with only RON 11.96 million.
Since the beginning of the year, BVB transactions totalled RON 5.104 billion, with an average daily value of RON 50.04 million. Market capitalization is RON 163.34 billion. There are 86 issuing companies and 30 intermediaries on the Romanian capital market.
Last year, the total value of transactions was RON 11.85 billion, with an average of RON 47.7 million per day. The best year was 2007, when there were trades worth RON 13.8 billion.