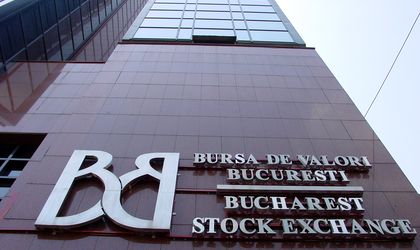 Bucharest Stock Exchange (BVB) together with several partners has launched on September 14 an online education platform called Fluent in finante: the Universal Platform for Investors. 
"Fluent in finante: the Universal Platform for Investors" is a project of the Bucharest Stock Exchange in partnership with Banca Transilvania Financial Group, BCR Pensii, Central Depository, Intercapital Invest, OTP Asset Management and Tradeville. The aim of the platform is to bring together investments information and capital markets in one place for Romanians who want to learn about these topics.
"Improving financial literacy in Romania remains one of the key focus of the Bucharest Stock Exchange. In all our actions towards the individual investors, we promote responsible investments and the Romanian capital markets. Today we are proud that, with the launch the Universal Platform for Investors, we have managed to create a unique space where the Romanian people can find all the information related to investing on capital markets. We have eased for them the access to the brokers, asset managers and pension funds around the country all with one goal in mind – to make Romanian capital market more accessible," said Lucian Anghel, president of the Board of Governors at the Bucharest Stock Exchange.
The platform consists of several segments, such as: education videos, eLearning segment, glossary, financial literacy tests, interactive map of Romania including all the brokers authorized on the Bucharest Stock Exchange and of Investors Clubs located around the country.
"Together with our partners we have managed to compile unique content – 100 minutes of educational video, over 35,000 words in the eLearning section, more than 150 financial terms in the glossary and over 160 questions in the financial literacy quiz, just to pinpoint some of the elements. Over 50 people came together to contribute to the development of this unique creative concept," said Ludwik Sobolewski, Bucharest Stock Exchange CEO
"The need for financial educational projects is real and our company support local projects. We are pleased to announce that we joined the Bucharest Stock Exchange in the Fluent in finante Project, an educational platform that will provide investors with significant information relevant to today's capital market," said Radu Hanga, executive director and head of group management at Banca Transilvania.
The platform is available at www.fluentinfinante.ro.
Georgiana Bendre