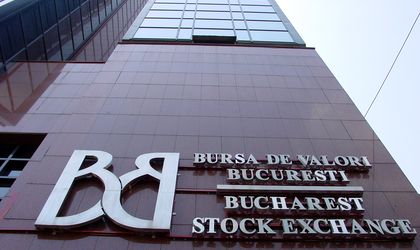 Bucharest Stock Exchange (BVB) and Sibex appointed Deloitte Consultanta SRL as consultant that would evaluate the companies involved in the possible merger between BVB and Sibex.
Deloitte will make an evaluation report about the value of BVB and Sibex, together with their subsidiaries, as well as the exchange rate of shares in the case of the merger based on companies' value. Deloitte will use the evaluation methodologies according to the goods and the interests evaluated, taking into consideration more factors such as the companies' statute of market operators.
"We are glad that the absorption process of Sibex by BVB goes on in a professional manner, that can be a model for this kind of transactions in the financial sector, " says Lucian Anghel, president of the BVB.
"BVB aims to approach and solve the capital markets problems from Romania. Today we are ending a stage from our consolidation process of market architecture and we hardly wait the next steps within this interesting undertaking that I support together with our colleagues from Sibex, " said Ludwik Sobolewski, general director of the BVB.
"The closing of this contract within three parties, together with the coordination agreement closed between Sibex and BVB at the end of June, marks a new approach in the cooperation field from the last 10 years between the two stock exchanges, a unitary approach through which the two institutions prove professionalism and dedication in the concretization direction of an important infrastructure project for the local market, " says Ovidiu Petru, general director Sibex.
The Bucharest Stock Exchange administers shares, bonds and other financial instruments through regulated platforms or alternative systems of transactions.
Sibex-Sibiu Stock Exchange was set up in 1994 and is a market operator and a derivative market administrator and at the same time a regulated market administrator.
Georgiana Bendre