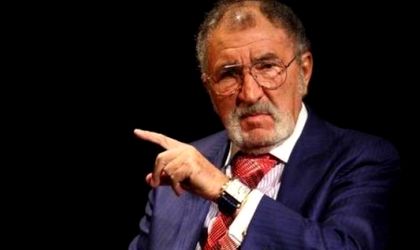 The businessman Ion Tiriac is for the fourth year in row on the first place in top richest Romanians, according to the top made by Capital.
The fortune of Tiriac increased year-on-year by 7.6 percent.
On the second place are the Paval brothers who founded Dedeman in 1992. The Dedeman's  turnover exceeded EUR one billion in 2016, while the net profit increased by over 25 percent to EUR 158 million.
On top 10 positions in "Top 300 the richest Romanians" made by Capital are Ion Tiriac: EUR 1.7-1.8 billion, Dragos and Adrian Paval: EUR 1.1-1.2 billion, Zoltan Teszari ( RCS&RDS owner): EUR 550-570 million, Ioan Niculae: EUR 500-600 million, Iulian Dascalu: EUR 480-500 million, George Becali: EUR 400-500 million, Gruia Stoica and Vasile Didila: EUR 400-420 million, Frank Timiş: EUR 380-400 million, Radu Dimofte EUR 370-400 million, Marius and Emil Cristescu: EUR 340-350 million.
In the Bucharest-Ilfov region are 113 millionaires with an overall wealth of EUR 10.76 billion, meaning 46.7 percent of the top 300 richest Romanians.