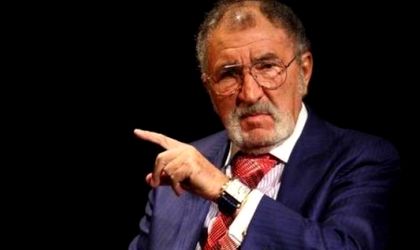 Romanian businessman Ion Tiriac announced he is suing the National Bank of Romania (BNR) in a case relating to the ownership of the Arenele BNR tennis venues.
Romanian tennis players Simona Halep, Ion Tiriac and Ilie Nastase, argued in the Romanian Parliament on Monday in favour of the resuming of tennis activities at the tennis venues Arenele BNR in Bucharest.
After he submitted an official complaint to the state institutions, Ion Tiriac said he is suing the BNR, which, he argues, is the unlawful owner of the venues.
"We have shown documents to the Bucharest Court today, therefore today we are starting the process against the National Bank of Romania. Who are we? We are a group of former, current sportsmen, and, if needed, I can gather 200,000 signatures of  future sportsmen," Ion Tiriac told Capital.
National Liberal Party (BNR) Daniel Zamfir, a supporter of Tiriac's initiative, argues that the protocol closed by the BNR with the Ministry of Youth and Sport relating to the expropriation of the land the tennis arenas are built on is illegal, and called on PM Mihai Tudose to take a stand. "BNR, in full knowledge and with complicity of several institutions, acted illegally for 27 years. Illegalities started in 1991, when an illegal protocol was closed. I have here the documents that show this."
According to Tiriac, Arenele BNR should be "a diamond in the middle of Bucharest."
An investigation by the Ministry of Finance has shown that the protocol was illegal.