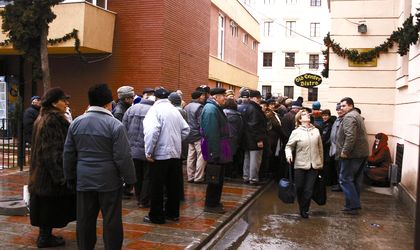 Business organizations in Romania last week gave their verdict on the likely impact of the measures announced by the government following its deal with the IMF.
The FIC says that reducing personnel expenses while increasing the efficiency of services supplied by state institutions will have a direct and immediate impact on restoring the balance between the budget's revenue and expenses.
"There are still significant challenges as regards the economic situation, which has deteriorated as a result of the effects of the international financial crisis and the structural issues around the competitiveness of the Romanian economy. The administration must show its capacity to set a long- and medium-term strategy for its priorities and find as soon as possible the key factors for economic re-launch," said Shachar Shaine, FIC president.
The immediate results may come by allocating, as a matter of priority, financial resources from existing funds, first to investments and infrastructure. This will create jobs, stimulating other sectors of the economy and bringing some green shoots. For the business environment, the transparency and
predictability of tax rules are the key planks of the medium- and long-term business plan, the IFC said. In turn, the American Chamber of Commerce in Romania applauded the authorities' decision not to increase the tax burden for businesses, giving the private sector time and space to recover after a difficult economic cycle. Beyond the pressure on the private sector, potential tax increases will send a strong negative signal to investors, and dent Romania's economic attractiveness and competitiveness at a regional and European level, AmCham said.
"The authorities should avoid measures that will end competitive advantages for Romania, such as the highly skilled technical personnel, who, in the context of certain fiscal incentives, have drawn major foreign investments to our country. Other high priority measures would be reducing the receivables for companies, through VAT reimbursement or paying old debts to the pharmaceutical industry and to the healthcare system in general," said Ionut Simion, the chairman of the AmCham tax committee.
AmCham Romania continues to call for the authorities to focus on improving tax collection and taxing the grey economy. This must be correlated with reduced and rationalized public spending.
Otherwise the announced salary cuts and public sector restructuring can be interpreted only as a "sacrifice solution", generating social turmoil.
In these straitened times, such measures anger the public; therefore their implementation must be integrated in a larger reform strategy of the central and local administration, focused on long-term results.
In AmCham's vision, the modernization of tax legislation and flexible labor relations are among the top priorities for Romania, to nurse the economy and ensure a friendly investment climate.