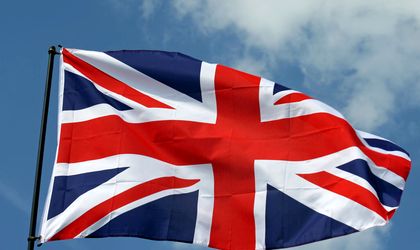 A possible Brexit of British businesspersons from the Romanian market would result in a EUR 2.6 billion loss, reveals a study conducted by KeysFin consultant company.
Great Britain's exit from the European Union could have a negative impact that is hard to estimate at a financial level due to the fact that a lot of the companies with a predominantly British capital are involved in Romania's economic chain.
"At a first glance, the closing of these companies would make EUR 2.6 billion disappear off the market," said KeyFin analysts.
"The economic practice shows that the exit of an important company could lead to, besides the disappearance of the demand, financial jam, job losses or tax income drops," they added.
According to the datasets, the turnovers of the over 1,000 British companies in Romania have registered sustained growths in the last few years from a total of RON 10.7 billion in 2010 to RON 11.89 billion in 2014, with an exception in 2011, when companies have registered a drop in their turnovers, summing in total RON 10.39 billion.
Statistics show that British businessmen are the most active in Romania in the pharmaceutical sector, valued at over RON 2 billion, followed by the beer industry (RON 1.41 billion) and metallic wires industry (RON 963 million).
The study also shows that most companies with predominantly British shares are present in the housing sector, registering a total of 237 companies. The management and business consultancy sector is on the second place, with 72 companies registered, followed by the software production sector, with 31 companies.
However, KeyFin analysts believe that despite Britain's decision to exit the EU, the British business will continue in Romania, considered to be a market with great potential for the British capital.
According to analysts, the possible issues resulting from the Brexit could be solved with a Free Trade Agreement (FTA), through economic levers that the authorities of the two countries would apply respecting the European law.
Andreea Dulgheru