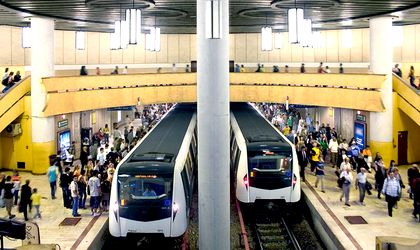 Bucharest's metro line 5 will be extended, after the project received EUR 251.8 million from the cohesion fund. 
"Thanks to the European Union, Bucharest will have a modern metro network. This will have a positive impact on the quality of the air in Bucharest, local companies, tourism and, of course, on the inhabitants of the neighbourhoods it serves," the European Commissioner for Regional Policy Corina Cretu said.
Upon completion, the new section will connect the western part of the city with the centre, from Raul Doamnei to Eroilor stop, where lines 1 and 3 are connected. The line is planned to be 7 kilometres long, with 10 new stations and a depot. The section will serve 64,000 city dwellers which will be able to travel between the two points in the city in less than 15 minutes.
The project is expected to be completed in 2018.