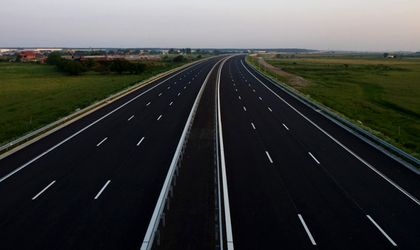 The 62km highway which connects Bucharest and Ploiesti finally opens for traffic this Thursday after several delays.  The only segment which remains closed is the exit to Snagov which will be delivered next Wednesday.
The highway has four lanes and the speed limit is 100 km/h. It doesn't have any parkings or gas stations.
The initial deadline for completing the Bucharest–Ploiesti highway was in 2010. For delays in delivering the project, the constructors must pay penalties worth some RON 15 million (approximately EUR 3.4 million). Present at the opening event, PM Victor Ponta said those responsible for the delay will have to pay. Last month the PM said the money received by the state from applying fines will be given to the Ministry of Health.
The constructors of the Ploiesti–Bucharest highway are the Italian consortium Impressa Pizzarotti/Tirrena Scavi and an association made up of local companies Spedition UMB, Pa&Co International, Euroconstruct '98 and Com-Axa.
The project cost some EUR 450 million.
The Bucharest–Ploiesti segment (62 km) is part of the future A3 highway (565 km) which should connect Bucharest with Bors, in western Romania, close to the Hungarian border.
Simona Bazavan