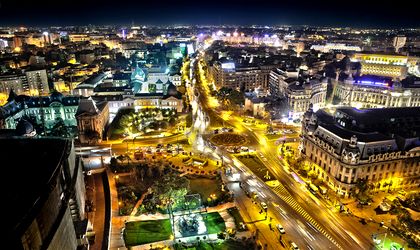 Romania will continue to growth in the office segment in 2018, while the overall market will remain stable, according to a report of real estate consultancy Knight Frank.
Bucharest is set to record new demand in the office sector, due to new players getting on the market and from existing companies that will extend or relocate their operations in the city.
In the last quarter of 2017, the office market recorded transactions totaling more than 85,000 square meters. The overall office market in Romania's capital registered deals of over 310,000 sqm, in more than 170 transactions. The value is close to the record value from 2016.
Most of the demand was Calea Floreasca/Barbu Vacarescu area, followed by the Central Business District (CBD), the Center-West, Presei Libere Square and Dimitrie Pompeiu.
In 2018 we are expecting an increase in demand compared to 2017, but we are not talking, for example, of doubling the number of transactions. We estimate additional large transactions of more than 20,000 square meters, which will bring Romania in a few years closer to the figures of the neighboring markets, Hungary, the Czech Republic and, later, even Warsaw", said Horatiu Florescu, chairman & CEO Knight Frank Romania.
Meanwhile, the European commercial property investments are set to beat in 2017 the volumes of EUR 216 billion from the previous year. In 2018, Knight Frank expects the transactions volume to remain rather similar to 2017.
Looking forward, Knight Frank points to the trends of flexible workspace and co-working which is growing fast in London, Berlin and Paris.
"The sector will continue to expand, as new styles of workspaces are developed to service a growing variety of occupier needs. The sector is continuing to extend in the Eurozone, and we estimate the same for Romania, in order to answer to a wider variety of needs," said the consultancy.