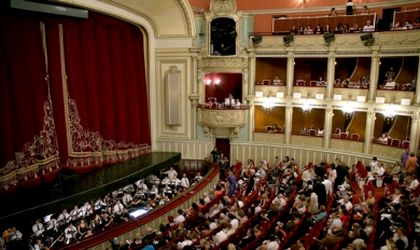 The passes for the 2012-2013 season of the Bucharest National Opera (ONB) have been put on sale on Monday. The discount is offered for a three-month period, from September 10 to December 31.
The preferential prices strategy is designed to provide an increasing number of spectators with the opportunity to enjoy classical artistic events at an affordable price.
The passes are divided into Repertorio, which gives the public access to six regular shows at the price of four and Celebration, which gather six event shows at the price of four. Repertorio passes cost RON 220, RON 180 and RON 100, while Celebration passes are RON 260, RON 220 and RON 120.
A special offer is available for children too, the Degetel pass, with four shows at the price of two,  for the Great Hall of ONB and the Experimental Opera and Ballet Studio for Children. This pass has three pricing categories: RON 110, RON 90 and RON 50.
The passes can be purchased from the ticket office of ONB, Mondays to Sundays, 9.00 AM – 1.00 PM and 3.00 PM – 7.00 PM, or online at http://tickets.operanb.ro/.
Oana Vasiliu