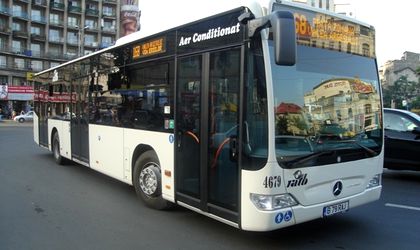 The Bucharest municipality will introduce one way lanes for RATB buses on the Bucharest-Ploiesti road, Piata Presei Libere – Kiseleff Boulevard – Calea Dorobantilor as well as on the tram 21 line, starting second half of June. The announcement was made by Mayor Gabriela Firea on her Facebook account.
The initiative has been in talks for at least 10 years, however, only 7 kilometers are in use at the moment.
The 41 tram line, a project that attracted criticism in the beginning, proved to be successful, as trams are running better without being hampered by cars.
Talks intensified during the two terms of Sorin Oprescu, however the achievements were limited to the introduction of the one way lanes on Calea Dorobanti, on Unirii Boulevard, Splaiul Independentei, Calea Dorobanti and Dacia Boulevard.