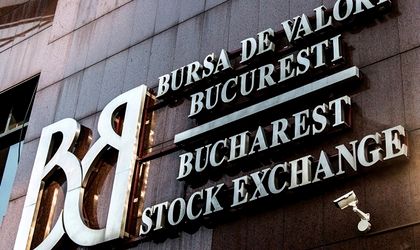 The Bucharest Municipality has issued a new set of municipal bonds worth RON 555 million, which will enter trading today on the Regulated Market of the Bucharest Stock Exchange (BVB).
According to the announcement by BVB, the bonds will reach maturity on April 23, 2028 (10-year maturity), and there is a total of 55,000 bonds with a nominal value of RON 10,000. The coupon rate is 5.6 percent.
Currently, there are four bond issuings by the Bucharest Municipality being traded on the BVB.
The placement occurred in order to refinance the tranche of bonds with maturity on May 4, 2018, which present a part of the local public debt contracted by Bucharest through the bond programme launched in 2015.
The bonds were sold in Romanian to 24 qualified investors, and the placement was achieved by an association of BCR, BRD – Groupe Societe Generale and Raiffeisen Bank.
In the bookbuilding that took place on April 18, bonds were subscribed at different prices (multiple prices). The competitive offers varied from 102.052 percent to 100.000 percenet of the nominal value, and the total oversubscription was RON 284.02 million. The total sum received by the City Hall as a result of selling bonds in placement was RON 557,807,431, resulted from share premiums of RON 2,807,431 and an interest rate equivalent of 5.53 percent for the issuer.
Gabriela Firea, the Mayor of Bucharest, said at the inauguration of the trading session that it was the first time Bucharest collected a share premium of almost RON 3 million, and that there was interest from investors like commercial banks, investment, pension and insurance funds, and the bonds were oversubscribed by more than 50 percent.
Firea added that Bucharest is the biggest economic growth engine in Romania, as it brings more than 25 percent of the country's GDP and has 10 percent of the population.