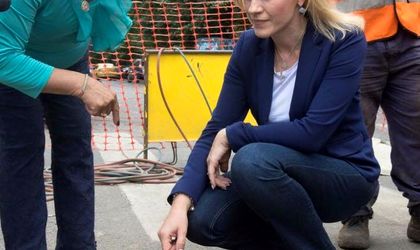 Gabriela Firea, the newly elected mayor of Bucharest, said the public transit system in the city will become free for passangers only after some essential conditions are met.
She says that the free surface transit could convince more people to leave their cars at home and contribute to the reduction of traffic congestion.
"I want to underline the fact that I will apply these measures in a reasonable period of time," said Firea.
The new mayor said that her plan includes the acquisition of 300 new buses and  the transformation of the state-owned transit company RATB into a commercial company. She also said that Bucharest will have special bus lanes.
Firea said that by changing the legal status of RATB, the company will be able to attract EU funds and fuel its further development.
"The workers of RATB have nothing to worry about. I want to create jobs and not contribute to the increase of unemployment. All these measures bring a good local governance. Those against them are doing politics, not administration. I want results for the citizens of Bucharest and just like in the campaign, I will not argue with anyone, and I will also talk to the people," said Firea.
The mayor's plan would impact only the bus, tram and trolleys networks, as the subway operator Metrorex is under the management of the Ministry of Transport.
Ovidiu Posirca