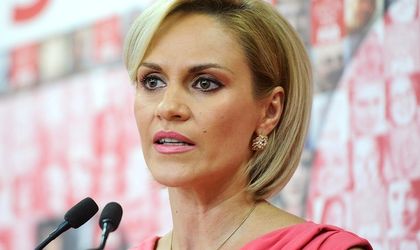 Bucharest Mayor Gabriela Firea argued on Sunday during a TV programme that multinational companies should not treat Romanian citizens as third-world citizens. Firea's remark came after ENEL representatives reacted with delay to a breakdown on the Ion Mihalache boulevard in the capital.
According to Firea, the breakdown was reported around 3 pm and ENEL representatives only intervened four hours after, after representatives of the City Hall threatened to terminate the contract
"There are families with small children (…) who reported the electricity breakdown at 3 pm and ENEL did not even bother to pick up the phone. We had to intervene, with our own resources, under threat of terminating the contract. It is not normal that multinationals treat us like some third world country citizens. If ENEL or other multinational companies believe they can get away with things as was the case so far, they are wrong. I am ruthless with this type of practices," Gabriela Firea told broadcaster Antena 3.
The mayor said she is "an open and constructive person with all businesspeople, both Romanians and foreign," as long as citizens are not "humiliated."
"It is not normal to have this type of practices. They were only asked to be fair with citizens. (…) If one does not respect what one signed when taking on the contract, one must leave," Firea added.
Georgeta Gheorghe