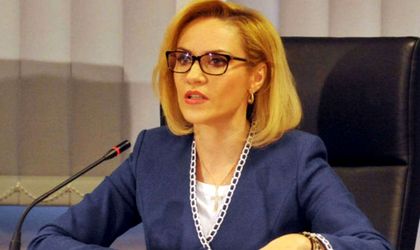 The Mayor of Bucharest, Gabriela Firea, said today before the National Executive Committee of PSD that she will resign from all her party roles if the important issues of Bucharest which need support from the government will not find a solution "in a reasonable timeframe".
Gabriela Firea complained that the governments that have been in power during her term have not supported City Halls: "I've been Mayor of Bucharest for a year and a half. For the first time, Bucharest was won by seven mayors, one general and six district mayors, and unfortunately the governments that passed through Victoria Palace have not supported us."
She added that she has renewed hope with the Dancila Government because she's known the PM for several years and she knows that she is "a fair person who doesn't sacrifice quality."
"Although I've had disappointments in the past, I now think that a part of the Capital's issues will be resolved. If not, I'm telling you now – I will resign from all my political roles. I will simply be a party member. What are all these roles good for – PSD Ilfov president, interim president of PSD Bucharest, national vice president – if I can't even convince my colleagues to look objectively at the city's issues?," Firea said.