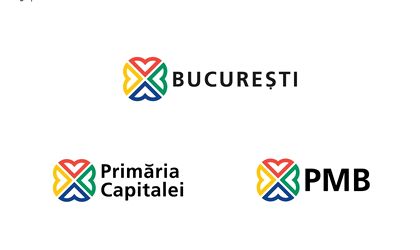 The Bucharest City Hall said that the logo of the Romanian capital will be changed after the winner of the competition was disqualified because he provided a logo that looked similar to the one of Taipei.
"We state that all the participants in the competition declared on their own responsibility that the works they presented are original," said the municipality.
The jury will now have to select a new winner.
"We regret the situation, and in the very likely scenario that we are not talking about a plagiarism, Bucharest can't have a logo that looks like the one of another city. At the end of the competition, we will publish all the works that were validated by the technical department," said the City Hall.
On Wednesday, the municipality had announced that Narcis Teodor Lupou, a 32-year old designer from Timisoara, won the logo competition. The Bucharest City Hall will pay gross RON 50,000 to the winner for the rights to use the logo. The winner said that he got inspired from representative cultural symbols in Bucharest when he created the image.
The competition, which ran for one month between March and April, counted 204 submissions that were validated and which received a score from the jury.
The jury comprised Bucharest mayor Gabriela Firea, professor Mircia Dumitrescu, a corresponding member of the Romanian Academy, The Arts, Architecture and Audiovisual Section, Adrian Majuru, the director of the Bucharest Museum, Anca Boeriu, leturer of the Graphics department of UNARTE, Vladimir Nocula, PhD, lecturer at the University of Architecture and Urbanism Ion Mincu, Ioana Ciocan, vice president of the Union of Plastics Arts, Dochita Zenoveiov, brand innovator INOVEO, Bogdan Naumovici, managing partner 23 Communication Ideas, Corina Vintan, managing partner Links Associates, Mirel Palada, sociologist.
Liberal MP Ovidiu Raetchi had written on his Facebook page that the new logo of Bucharest looked quite similar to the own of New Taipei City Hall in Taiwan.