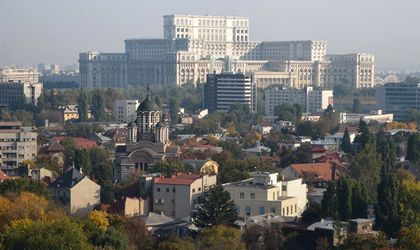 A study by Eurostat following the satisfaction levels of inhabitants of EU's capital cities reveals that Bucharest places last for both air quality and noise levels. At the other end of the scale, Dubliners are most satisfied with both.
Standing at a level of 22 percent, Bucharest people are least happy with the level of air pollution in their city, followed by people in Sofia (28 percent), Paris (30 percent), Madrid (31 percent) and Rome (32 percent).
The study shows that a majority of inhabitants were satisfied with air quality in 20 of the 28 EU capital cities, with the happiest city dwellers being in Dublin, Vienna and Helsinki (all 88 percent), followed by Luxembourg (83 percent), Stockholm (77 percent), Ljubljana (76 percent) and Tallinn (75 percent).
When it comes to the level of noise perceived, Dublin registered the highest proportion of the population very or rather satisfied (82 percent), ahead of Helsinki (81 percent), Luxembourg (79 percent), Vienna (78 percent), Riga (77 percent), Vilnius (76 percent) and London (75 percent).
Conversely, Bucharest recorded the lowest share of people globally satisfied with the noise level in the city (31 percent), followed by Sofia (36 percent), Athens (43 percent), Madrid, Rome and Valletta (all 45 percent) as well as Warsaw (46 percent).
Natalia Martian