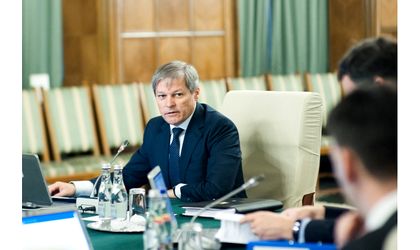 The Romanian capital is hosting ceremonies commemorating the Romanian Revolution, which took place on 22 December 1989. The events are scheduled to take place throughout the day at Revolution Square, the headquarters Romanian Television (TVR), the headquarters of the Romanian Radio.
The Chamber of Deputies opened works today with a ceremony commemorating the Romanian Revolution. Prior to the start of the works, MPs sang the Romanian anthem and a minute of silence. Afterwards, representatives of the political parties recalled events that took place in December 1989.
"The evolution Romania saw in the past years, with all its imperfections, would not have been possible without the sacrifice of martyr heroes in December 1989, without their courage and especially without the trust that their sacrifice will be valued by the Romanian society in the future. It is a life lesson that the martyr heroes of December 1989 served us and what is important now is how we will honor this sacrifice, through the way we take responsibility for the present and the future, through the decisions we take today," PM Ciolos said in a video posted on his Facebook account.
According to Ciolos, to Romanians, the days around Christmas are connected to the fight for freedom and democracy. "And this is due to sacrifices of martyr heroes that fell in December 1989. To them we owe the irreversible change of the Romanian history and the evolution the country met in the past years. Also to them we owe the fact that [Romania] got rid of communism, with all the flaws that harmed profoundly the Romanian society, flaws that, unfortunately, we still come across and still have to fight to eliminate from society," Ciolos said.
Georgeta Gheorghe