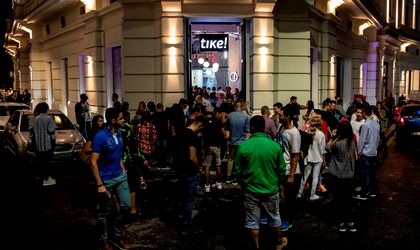 The tike shop! opened on August 23 in Bucharest, and the store is the second concept of sneakers hub of this type in Europe, the first tike shop! being opened in Belgrade in 2016.
There are only 50 concepts like this all over the world, designed for sneakers's lovers, collectors and athletes. 
The offer of tike! includes limited edition sneakers from brands like Nike, Jordan, Adidas, New Balance, Puma, Reebok and soon Yeezy.
The tike shop! is located in the Old Center of Bucharest, on Doamnei Street. Inside the tike shop! has an atypical, yet contemporary, appearance by combining industrial design with raw materials.
The store is owned by Sport Vision Trading a company launched in 2014, with a turnover of RON 51 million in 2017 and losses of RON 4.6 million.