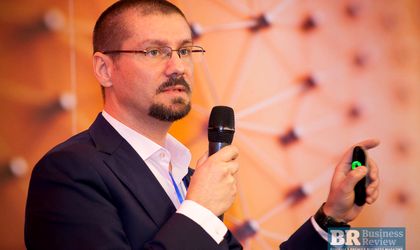 The number of apartments and houses put up for sale fell in the first quarter of this year by 30 percent compared to the same period of last year, and in Bucharest this figure stood at 35 percent, said Dorel Nita, head of Real Estate Analysis Division at Imobiliare.ro, during Realty 2017, the event organized on Tuesday by Business Review.
Bucharest had 98,900 potential home buyers in the first quarter of 2017 and it rose by 13 percent compared to the same period of last year, said Nita.
"The delivery of new buildings is an issue. The pressure on demand should stimulate the construction of new houses and apartments," he added.
Nita explained that the prices of certain categories of buildings have reached EUR 1,300 to EUR 1,400 square meters.
Cluj-Napoca and Bucharest have median prices per sqm of EUR 1,200. Constanta might reach over EUR 1,000 per sqm this year, he added.
"What worries us is that the number of fresh offers is small and this exerts an additional pressure on prices combined with high demand in these cities," said Nita, referring to the situation in six cities, including Bucharest.
"The stock of old buildings in Bucharest is shrinking, the transactions are closed fast," he explained.
Talking about the outlook of the market for this year, the head of the Analysis Division said that 2017 will be more dynamic and we should have around 70,000 to 80,000 new housing units finished yearly in order to cope with the demand.
According to market estimates, some 10,000 housing units were finished in Bucharest last year and this figure is expected to go up this year.