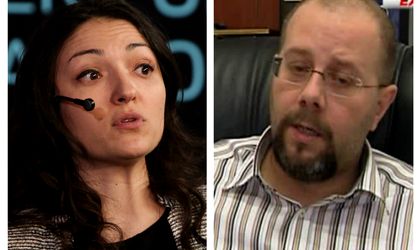 The deputy mayor of Bucharest Aurelian Badulescu claims that Uber, the operator of the ride-sharing app, has an "illegal activity" in the local transport market.
"Uber is at this moment an unauthorized activity, illegal, which breaches the taxi law and the decision of the Bucharest General Council that regulates the taxi activity in Bucharest," Badulescu told Mediafax newswire.
The deputy mayor added that apps such as Uber don't provide safety for passengers and that such transport apps generate a monthly tax evasion of at least EUR 9 -10 million.
The service provided by Uber is not currently regulated in Romania, although a draft ride-sharing bill got into Parliament, where it remained stuck to date.
Meanwhile, Uber, which reached 250,000 users in two years since launching in Romania. The app is currently available in four cities.
The spokesperson of Uber Romania said that the company and its partner drivers are not doing any kind of tax evasion. All the drivers using the app are legal persons in Romania and individually handle the payment of their own taxes.
"Both Uber Romania and the partner drivers pay taxes for this activity. Absolutely all the rides made through the Uber app are taxed, the transactions are digital, and the passengers receive an invoice after each ride," said Alexandra Corolea, spokesperson of Uber Romania.
Out of the total cost of a ride, 75 to 80 percent of the sum remains with the driver, while the rest goes to Uber.
Corolea said that Uber brings transparency in the local market, which is mainly cash based. She added that the company is ready to work with authorities so as to regulate this service.
The company added it provides one of the safest means of transportation in the city.
The general manager of Uber Romania, Nicoleta Schroeder, announced earlier this week that it was planning to roll out UberPOOL in Romania by mid-2018. This service allows more users to share a ride to the same destination, thus lowering the overall costs of the trip.
The company is also looking to launch UberEATS in Romania in the second part of this year. This is the food delivery platform of Uber.