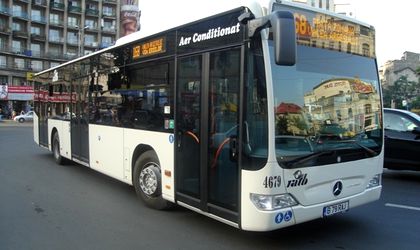 The Bucharest City Hall will submit a request for EU funds to purchase 100 trolley buses and 130 hybrid buses, according to a project approved on Thursday by the Bucharest General Council.
The total value of the project is around RON 500 million, of which around 80 percent could be covered by non-reimbursable EU funds.
The City Hall will also submit projects for the upgrade of tram lines 1 and 10 using EU money. It would cost around RON 120 million to upgrade tram line 10, with a 2 percent contribution from the City Hall, and the project would also involve the acquisition of 12 new trams. The same figures also apply to the upgrade of tram line 1, including the purchase of another 12 trams.