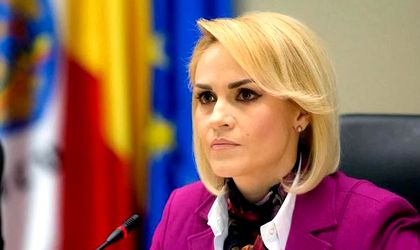 The Bucharest City Hall (PMB) will discuss next week a revision proposal for the 2019 budget, which will lead to cuts of over RON 600 million (EUR 127 million) across all types of public projects, including building or upgrading schools, hospitals, and infrastructure.
The draft decision says that the main reason for the cut is lower revenue caused by the government's decision to allocate a smaller share of the income tax to local administrations. Recently, mayor Gabriela Firea said that the capital city was on the brink of bankruptcy due to the government's actions.
Among the biggest cuts will be those made to subsidies for heating (RON 300 million) and transport (RON 53 million), as well as to the culture, recreation and religion budget (RON 90 million) .
The project is on the agenda for the June 26 meeting and includes the following major budget cuts:
Staff spending: -RON 20 million
Education: -RON 35 million
Parks administration: -RON 33 million
Streets Administration: -RON 10 million
Local Police: -RON 3.45 million
Housing and local development: -RON 87 million
Bike lanes project in city centre to lose RON 7 million out of the initial 8 million
Millions in cuts to all big infrastructure projects
Hospitals Administration: +RON 51.5 million, but some hospitals will suffer budget cuts
All 11 theatres, art houses, cultural centres in Bucharest to lose between RON 300,000 and 500,000
Public lighting: -RON 20 million
Environmental protection: -RON 20 million
Bucharest Sports Club: -RON 11.5 million
Metropolitan Library: -RON 1.78 million
Advertising spending: -RON 2.5 million
Lumina Cultural Centre: -RON 2.2 million
ARCUB: -RON 5 million
CREART: -RON 11.5 million
Landscape architecture agency: -RON 1 million
Population records agency: -RON 1.83 million
Animal Supervision Authority: -RON 2.5 million
Monuments and Touristic Patrimony Administration: -RON 13.8 million
Consolidation of buildings with seismic risks: -RON 16.2 million.
Churches: -RON 5.1 million