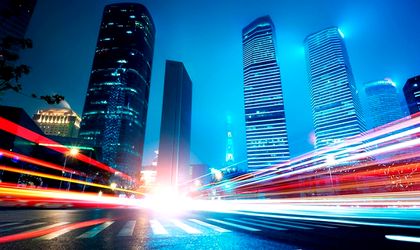 Deloitte Consulting and the association led by the National School for Political and Administrative Studies (SNSPA) have submitted offers in the City Hall's auction for a Smart City development strategy.
The subcontractors of Deloitte Consulting are Deloitte Audit, Reff and Associates, Rambol South East Europe and Deloitte Consulting.
The second submission, led by SNSPA, includes the Polytechnic University of Bucharest, the Romanian Organisation for the Implementation of Smart Transport Systems in Romania, the National Committee of the World Energy Council and the Danube Alliance for Cyber Security.
The auction was launched on December 22, 2017 and is estimated at RON 580,000 excluding VAT.
The winner of the auction will need to present a Smart City strategy for Bucharest in the period 2018-2025, which will have to "respond to the real issues of Bucharest and guide the contracting authority in the projects it will adopt".
The strategy will also need to include an analysis of the current situation of Bucharest and surrounding areas, exposing deficiencies and problems facing the Smart City concept in the city, and provide a series of efficient and structured projects.