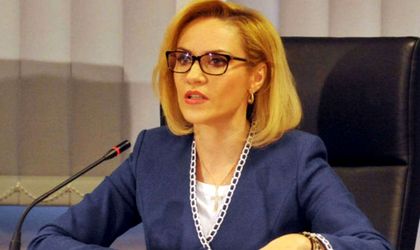 The General Council of Bucharest will vote next Thursday on a new budget revision – the second one in less than a month. The revision aims to allocate RON 26 million more to the hospitals managed by the City Hall and RON  4 million to cultural institutions. The budgets of heating company RADET and transport company RATB will be changed to turn some of their investment budgets into subsidy budgets.
According to the project, more money will be given to: the Hospitals and Medical Services Administration (RON 26 million), Sf. Maria Hospital (RON 4.3 million), Filantropia Hospital (RON 1.5 million), Carol Davila Nephrology  Hospital (RON 4.2 million), Victor Fomoiu Children's Hospital (RON 4.7 million), Sf. Stefan Pulmonology Hospital (RON 3.2 million), Th. Budghele Hospital (RON 2.8 million), Panait Sarbu OBGYN Hospital (RON 13.4 million) and Alexandru Obregia Psychiatry Hospital (over RON 600,000).
Cultural institutions to receive more money through the new budget revision include: the Nottara Theatre (RON 88,000), Tandarica Theatre (RON 935,000 for events related to the Romanian Centennial), and the Expo Arts Center (RON 3.1 million).
RON 43.7 million will be taken from RATB's investment budget and turned into subsidies. The investment money would have gone towards the installation of new fences next to tram tracks, the upgrade of tram stops and the upgrade of the Giurgiului Depot.
RADET will go through a similar procedure – RON 40 million from its investment budget will turn into subsidy money, therefore less money will be allocated towards the upgrade of the heating system or improving the efficiency of the heating supply to consumers.