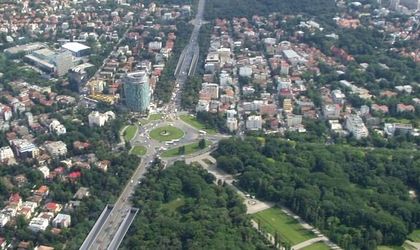 Several underground passes, a subterranean mall and a car park in the northern area ofBucharest, between Kiseleff, Prezan and Aviatorilor boulevards make up a Bucharest City Hall infrastructure project that is drastically criticized by several Romanian architects. They argue that the proposed project, which the City Hall says will help streamline the traffic in the area, will destroy not only the architecture of the city but also its green area, walking areas and biking lanes nearby these locations.
The City Hall says the proposed infrastructure project will help cars cross the city faster from north to south through the city center, while the Romanian Order of Architects (OAR) argues that previous similar projects from cities such as Berlin demonstrated that the traffic flow will increase, not decrease, as the authorities expect.
A recent debate, organized by the Romanian Order of Architects (OAR) and representatives of the civil society, discussed the destruction of the larges boulevards in the north of Bucharest– Kiseleff, Prezan and Aviatorilor, known as "the golden triangle" – through the development of underground passes aimed at solving traffic jams in the area. Architects suggested ring roads around Bucharest could be a better solution, which would help preserve the central area of capital, as most city capitals from the world have.
The infrastructure project proposed by the Bucharest City Hall consist of several entrance and exit ramps in passages of 400 meters each with a total distance of almost five kilometers. The project is closely related to the construction of an underground parking space from Charles de Gaulle Square and of a 8.000 sqm underground mall.
"Architects and specialists don't have an issue with the underground parking space and mall, although they don't have yet the approval of the Ministry of Regional Development and Tourism,  but rather with the construction of these passages, which are destructive and not even necessary," said Mircea Ochinciuc, president of OAR Bucharest.
According to OAR, the City Hall is planning to build the project under a private – public partnership, with a budget of almost EUR 60 million from the city hall and EUR 40 million from a private investor. The investor is Nelu Iordache, whose construction company Romstrade was mentioned in connection to this contract.
Oana Vasiliu