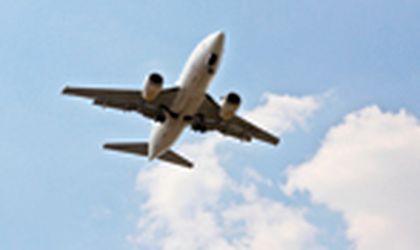 The Bucharest Airport Company, the operator of the Baneasa – Aurel Vlaicu and Otopeni – Henri Coanda airports, has seen a total traffic of 7,03 million passengers last year and over 106 thousand landings and takeoffs, according to data provided by the company.
Last year, traffic at the Henri Coanda airport grew by almost 10 percent compared to the previous year, standing at 4.9 million passengers. The number of landings and takeoffs grew by approximately 6 percent to 76.9 thousand commercial landings and takeoffs performed on the runways of this airport.
Traffic on the Baneasa airport grew as well, by 7.5 percent to 2.1 million passengers, while commercial landings and takeoffs grew by 10 percent to 29.7 thousand.
The Bucharest Airport Company was established through the merger of the two Bucharest airports at the beginning of 2010. It provides the management and operational coordination of the two airports, along with the development and modernization projects of the two.