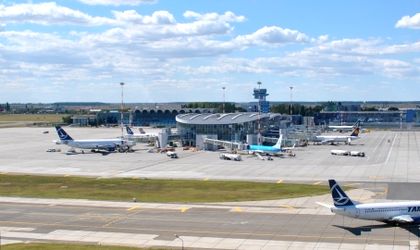 The National Company Aeroporturi Bucuresti (CNAB) has recorded revenues of RON 808.62 million in the first nine months of the year, representing a 21.1 percent increase.
According to a statement by the CNAB, the result is due to an increase in passenger air traffic but also to the streamlining of activities implemented starting with the second quarter of 2017. The activities include the streamlining of passenger flows of arrivals and departures, optimizing security checks for passengers and hand luggage and expanding the two-way traffic flow from the airport.
According to the CNAB, the fact that the body managed better its financial resources had an additional positive impact. Consequently, between January – September 2017, the company posted a gross profit of RON 320 million, representing a 34 percent year-on-year increase.
"The priorities of the company I coordinate are the streamlining of activity, reconfiguring investments and rapid unlocking of the development strategy of the CNAB. The positive results we obtained in these nine months of the year are the direct effects of the new managerial approach, based on an investment plan with clear milestones," the director general of the CNAB Bogdan Mandrulescu said.
The CNAB was established in 2010 and has the role of coordinating the operations and management of Bucharest's two airports. CNAB was created after the two companies that provided those services merged.