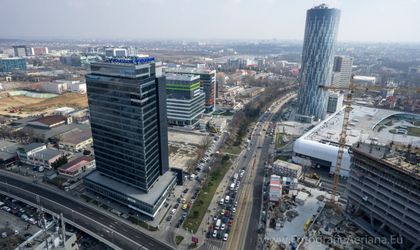 Land transactions for property investments in Romania reached EUR 350 million in 2017, according to data by Colliers, the real estate consultancy.
The company says the amount of land deals, excluding the industrial segment, went up last year. Bucharest recorded around 70 percent of the total transactions.
According to Sinziana Oprea, associate director in the land department of Colliers International Romania, the market for lands is registering one of its best periods in the last 10 years.
"In the Capital, the residential segment accounted for more than half of the land transactions, which increased mainly in value, with the rest being evenly split between the retail and office segments," said Oprea.
In the rest of the country, the demand from the retail segment was more visible as developers and retailers have focused on cities with population below 100,000 inhabitants.
In Bucharest, the biggest land deal was the sale of the Policolor platform for EUR 22 million. In this location, a mixed-project with retail and residential components will be developed on 14 hectares.
In Expozitiei area, GTC, Impact Developer&Contractor and Atenor Group bought land in transactions worth around EUR 10 million each, according to Colliers data. The consultancy adds that this area recorded most of the land deals for office developments in Bucharest.
Dedeman paid EUR 6.7 million for 2.7 hectares of land which hosted a factory, while Globalworth took over 5.7 hectares of land in Preciziei area for the construction of Renault's new HQ.
Prices for land went up on average by 10-15 percent last year at national level, but in some locations they remained flat.
Meanwhile, the center and northern part of Bucharest and regional cities such as Cluj-Napoca, Iasi, Timisoara, and Brasov have seen higher prices for land.