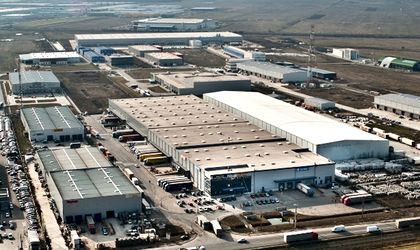 Brokerage agency Dunwell, specialising in services for the industrial segment of real estate market, launched today in Bucharest. In its first year of operation, the company aims to reach 10 percent market share.  
The company was created by Marian Orzu, Daniel Cautis and Laurentiu Badea, each with solid experience in the field of real estate and logistics.
The company offers real estate trading and consultancy in the process of identifying, rental and sale of existing and new properties. It targets particularly the providers of logistic services, traditional and online retailers, the FMCG sector and producers. For the owners and developers of logistic and industrial spaces, Dunwell offers market research services as well as representation in negotiations and property marketing.
"We left the security of the large corporations and entered entrepreneurship together with Daniel and Laurentiu because we have the same vision: both that of the open horizon and accelerated development of industrial and logistics parks in the past years, as well as of the desire to offer services that the market does not offer.
The business objective of the agency on the short term (1 year) is to have a 10 percent market share, and in the upcoming three years to reach 30 percent.