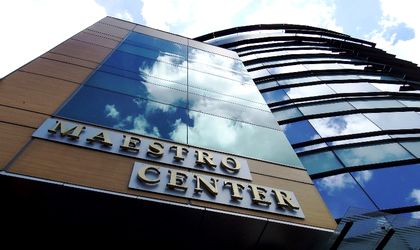 First Property Group, a UK investment fund, aquired Maestro Business Center office building in Cluj-Napoca in a transaction intermediated by Colliers International Romania.
Maestro Business Center is located in the centre of Cluj-Napoca. The strategic location and the good quality of the project have attracted numerous international tenants, including Steelcase, IBM, PwC, Hewlett Packard and Global Convergence, on a total GLA of 6,845 sqm. The project now registers a 100 percnet occupancy rate.
"I am very pleased by the investment made by our clients and ourselves in this well located office building in the centre of Cluj-Napoca. Cluj-Napoca is a fast growing city which is supportive for both rents and capital values," Ben Habib, group chief executive at First Property Group, said.
The selling of Maestro Business Center makes Colliers International Romania the first international agency to advise an office transaction in a regional city of Romania, after top transactions concluded in Bucharest.
In recent years, Cluj-Napoca reinforced its status of an emerging office hub, many important business centers choosing to establish their locations here. With a stock of nearly 210,000 sqm of modern offices and deliveries of nearly 47,000 sqm announced for 2018, the city remains the main attraction outside of Bucharest, being the second largest university center and having the highest student density in the country, at over 200 students per 1,000 inhabitants.
"Compared to Bucharest, Cluj-Napoca's office market is still developing, dominated by local capital. However, the potential of the region is strong in many ways, and the entry of a UK fund through the acquisition of Maestro Business Center marks a change in the pattern of present investors, supporting the strong evolution of the market. This phenomenon will grow on one hand because the fundamentals of the market are solid, but also as a result of the office stock becoming competitive in comparison to similar assets in Bucharest", said Anca Svoronos, senior associate Investment & Debt Advisory at Colliers International Romania.
The First Property Group, listed on the London Stock Exchange, owns three real estate projects in Romania, and last year sold a logistic warehouse in Ploiesti for a total amount of EUR 3.2 million.
In 2016, First Property Group bought in partnership with a group of investors the spaces of nine Lidl supermarkets for EUR 10.9 million. The British company owns an office building in Bucharest, close to Piata Victoriei and a industrial project in Cluj.
Svoronos says new transactions are expected on the Cluj-Napoca real estate market in the near future.