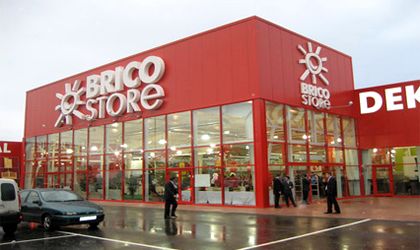 French DIY retailer Bricostore has announced a EUR 1 million investment in the refurbishing of its store in Baneasa, Bucharest. Last week the company opened its 15th local store in Drobeta Turnu Severin. The store which has a surface of 7,500 sqm and offers 40,000 products, required an investment of EUR 8 million, according to company representatives.
The refurbishing of Bricostore Baneasa included reorganizing all the store's departments and increasing the product offer with a focus on interior design solutions and more competitive prices. "The project was a challenge. It took four months and during all this time the store was opened," said Isabelle Pleska, country manager of Bricostore Romania.
Next year, Bricostore plans to refurbish the store in Pantelimon and to open a new unit. "Bricostore will continue to develop in all the three countries where it is present, Romania, Croatia and Hungary. Being a family company we plan a safe and cautious expansion," said Philippe Bresson, president of the Bresson Group which operates the Bricostore brand.
Last year Bricostore Romania saw its turnover go down by 17 percent compared to the RON 754.4 reported in 2009 due to a shrinking market and increased competition, said company representatives cited by Mediafax newswire. This year the French DIY retailer is hoping for a slight turnover increase, according to the same source.
There are 15 Bricostore units in Romania, 9 in Hungary and 2 in Croatia.
Simona Bazavan