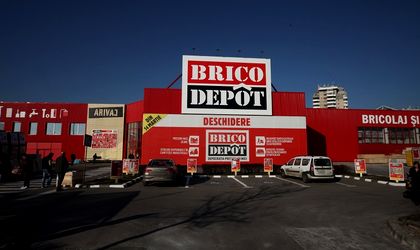 Retailer Brico Depot Romania, controlled by the British group Kingfisher, is implementing a new strategy to attract customers and open up pop-up store experimental spaces in 3 cities, Bucharest, Constanta and Oradea , in which he will present his own products.
The concept of these spaces implies the opening in the short term, between 3 days and 3 months, of showrooms in areas with intense commercial traffic.
In the three pop-up stores, the new Brico Depot products and accessories range are presented for garden, construction, bathroom, kitchen and storage.
With 15 units and about 900 employees, Brico Depot is fighting on the local market with retailers such as Dedeman, Praktiker own by Kingfisher as well, Hornbach, Leroy Merlin or Arabesque.
Brico Depot entered the Romanian market in 2013, after Kingfisher bought the 15 stores network of Bricostore, and now, after Praktiker has been taken over by the same British company, launched a colaboration with Praktiker, company with a turnover of RON 627 million in 2016.